Is More Efficient With MEGASLAB
The cold storage industry has specific demands that make the need for a more durable,
advanced concrete solution crucial.
MEGASLAB Advantages
for Cold Storage
No Rebar.
No track rock or hardeners needed.
Flat, smooth surface.
Internal curing.
Faster installation than traditional cold storage slabs.
Increases value of real property.
Up to 150′ panels with zero control joints.
Increased impact and abrasion resistance.
Quicker install times.
Lowest life cycle cost.
Quicker cure time.
Dense, durable surface.
Robot ready.
Prevents damage to forklifts and robots.
Future-proofs the facility.
Lowest life cycle cost.
Reduced maintenance.
Reduced workers comp claims.
Reduction in lost goods.
Impermeable.
Reduced maintenance.
Cold Storage Concrete Flooring Perfected!
COLD STORAGE IS READY FOR A REVOLUTION
There is a long list of pain points regarding cold storage and concrete, such as incredibly thick slabs with rebar that conflict with your rack installation, spalled joints, curled floors, and delamination. There have been numerous expensive attempts to reduce joints and increase durability. For instance, making concrete 'expand to fight shrinkage' has been around since the 60s; it is difficult to get it right, and the pour sizes and sequence are limited. Plus, the environment has to be just right for concrete to be placed. Others include spreading additional rock into the surface and dry shake hardeners, all to increase durability. Fortunately, MEGASLAB® has invented and specializes in robust concrete slab flooring systems for cold storage facilities. Our solutions align with green concrete technology and are sustainable and environmentally friendly, making them an excellent choice for your concrete flooring needs.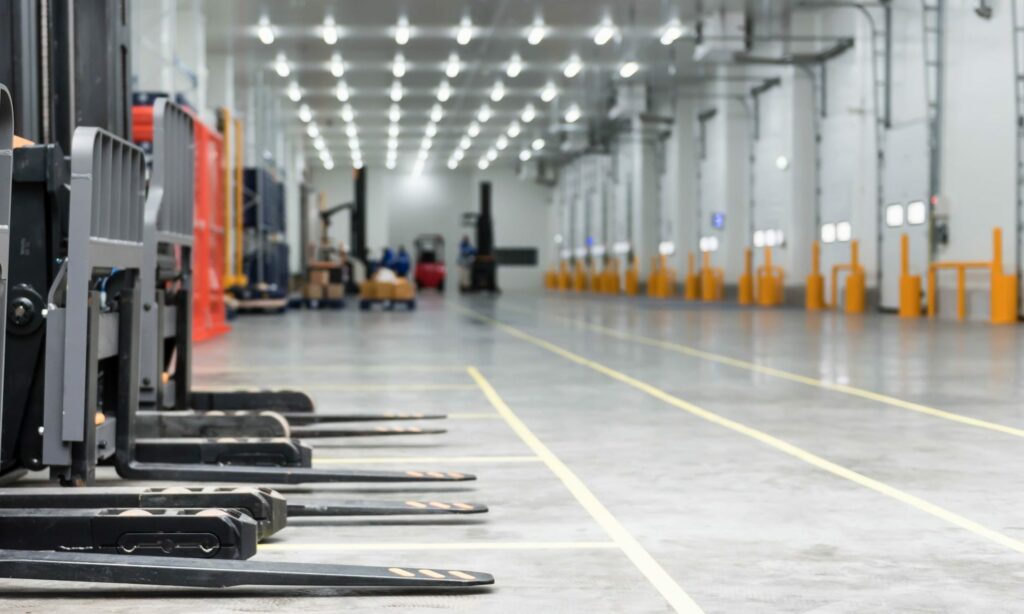 Over the years, there have been slight improvements to concrete to combat its bad behavior and resistance to the cold environment. Still, no advances would be classified as revolutionary – until now. MEGASLAB is an engineered concrete system that utilizes sophisticated nanotechnology paired with a proprietary blend of durable and flexible admixtures to unleash a wealth of benefits.
Revolutionize your Cold Storage project
Contact us today for more information about building out your project with our revolutionary engineered concrete system.