USAA, Seefried Make Use of Reduced Carbon Slab via MEGASLAB®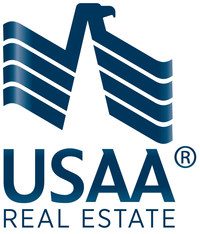 MEGASLAB® was selected for the slab on grade and concrete paving due to its low carbon impact for USAA and Seefried's sustainable warehouse in Texas.
Dallas, Texas (February 2022) – USAA Real Estate and Seefried Industrial Properties selected MEGASLAB® for an industry-leading sustainable warehouse that reduced its carbon impact up to 45%. Along with the use of cross-laminated timber for the exterior walls, MEGASLAB® was an integral part of carbon reduction via the warehouse slab and exterior concrete pavement.
According to MEGASLAB's  founder and CEO, "USAA chose MEGASLAB® as a vital partner in their pursuit to build the lowest embodied carbon CO2 warehouse in the United States, and we were proud to work with them and provide a sustainable solution for such an incredible project."
To learn more about this project: https://www.environmentalleader.com/2022/04/one-of-the-first-industrial-warehouses-is-constructed-with-sustainable-materials-designed-to-reduce-carbon-impact/